Asst. Prof. Dr. Abdulqader Othman Hamad Ameen, working in the Department of Mathematics, Faculty of Science and Health, at Koya University, and Mrs. Kalle Ramazan Omar, MSc Student at the same department, published a joint research paper in the East China University of Science and Technology journal, Which is indexed in SCOPUS with ISSN: 1006-3080. DOI: 10.5281/ZENODO.7184183.
About the 1st Author:
Name: Kalle Ramazan Omar
Qualification: MSc Student
Affiliation: Department of Mathematics, Faculty of Science and Health,  Koya University
About the 2nd  Author:
Name: Abdulqader Othman Hamad Ameen
Qualification: Ph.D.
Academic rank: Asst, Prof.
Affiliation: Department of Mathematics, Faculty of Science and Health,  Koya University
TAP: sites.google.com/koyauniversity.org/abdulqader-othman/
Google Scholar account: https://scholar.google.com/citations?user=pEqa83cAAAAJ&hl=en
ORCID account: https://orcid.org/0000-0002-1716-0807
About the paper:
Title: FORD-FULKERSON METHOD VIA LINEAR RANKING FUNCTION FOR SOLVING FUZZY MAXIMUM FLOW PROBLEMS
Link of the paper: http://hdlgdxxb.info/index.php/JE_CUST/article/view/248
Issue: Vol. 65 No. 3 (2022)
Abstract: In this study ,we will study the generic technique that can resolve any network flow issues is the Ford-Fulkerson Method. The   Edmonds-Karp algorithm, which employs the BFS process rather than the DFS to discover an augmenting path, is an improvement on the Ford Fulkerson algorithm. Each and every one of the parameters in the Ford-Fulkerson approach are represent by triangular fuzzy numbers. The Ford-Fulkerson approach makes it simple in order to discover the fuzzy optimal solution to the fuzzy maximum flow problems. Using a numerical example, the Ford-Fulkerson Method is shown, and the findings discuss.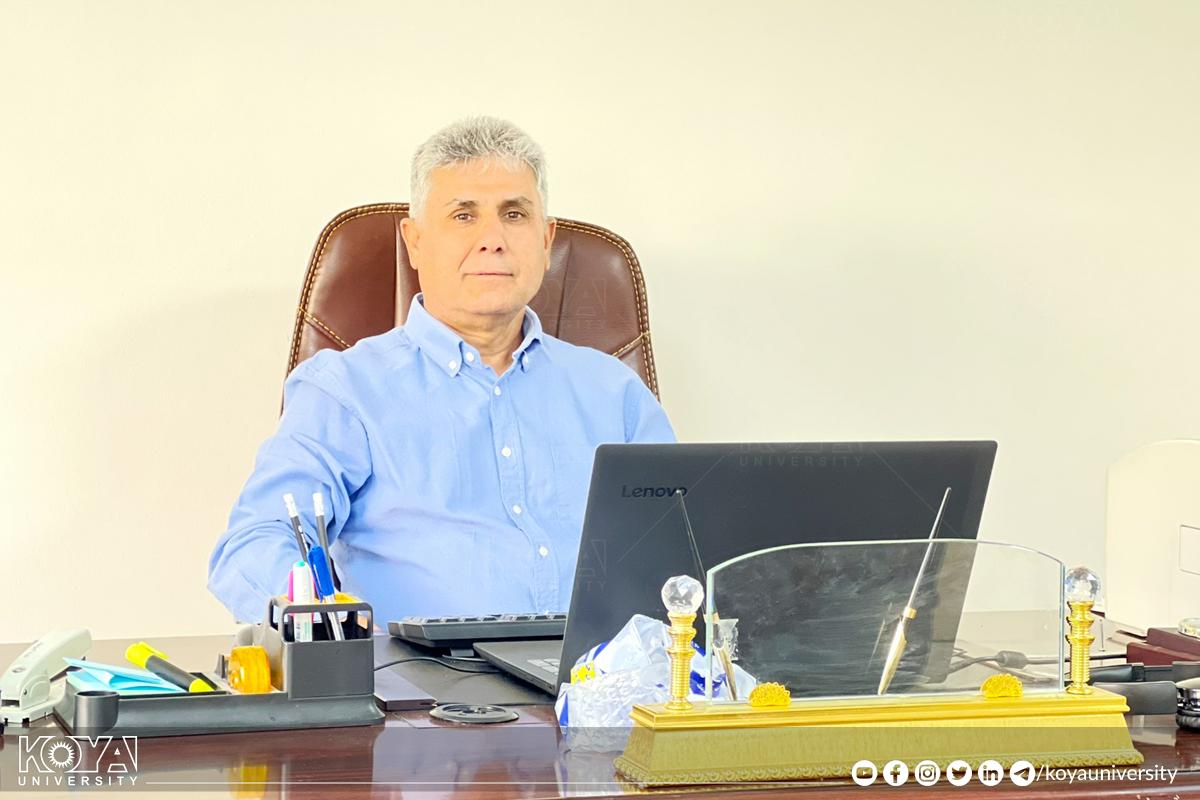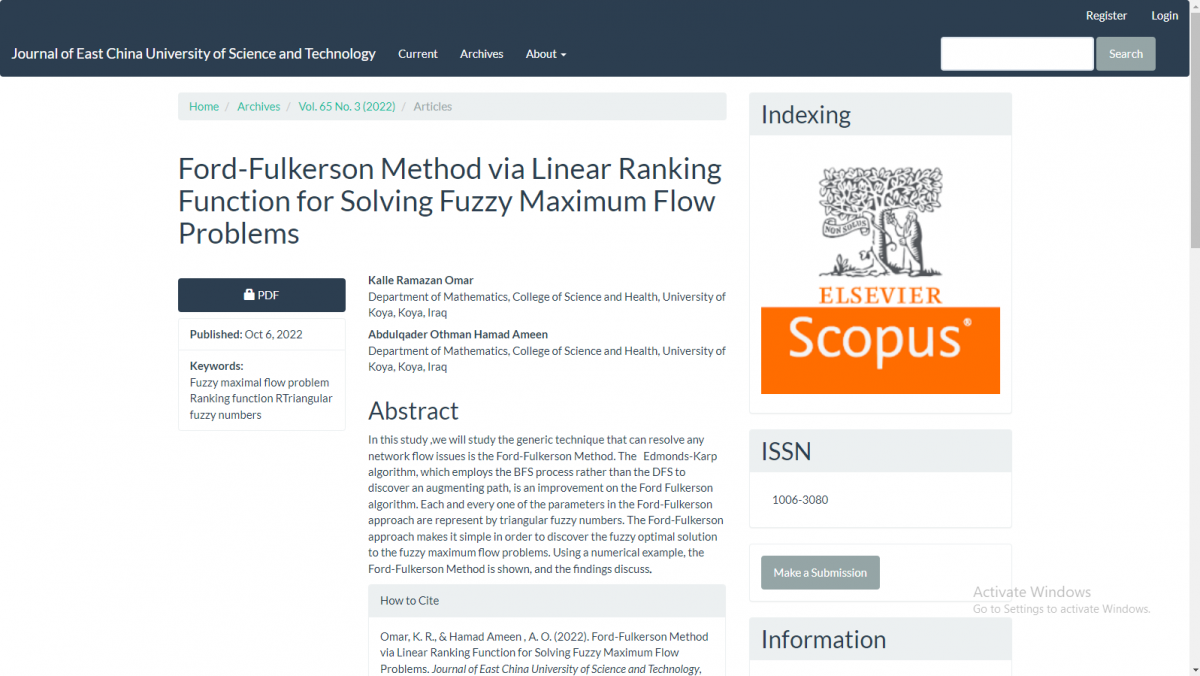 -----
Koya University (KOU) is located in the city of Koya (Koy Sanjaq) which is 1.0 hr drive to the East of the Kurdistan Region capital Erbil (Arbil, Hewlér) in Kurdistan Region of F.R. Iraq. It is on the foothills of beautiful high mountain. Its campus has been carefully laid out to embrace the beautiful mountainous nature. . There are 4 Faculties and 2 Schools in KOU; Faculty of Engineering (FENG), Faculty of Science and Health (FSCH), Faculty of Education (FEDU), Faculty of Humanities and Social Silences (FHSS), Shcool of Physical Education (SPHE) and School of Medicine (SMED). Also, there are two research centers; Genome Center and Malai Gawra Center. Moreover, at KOU there is an English Language Center (BELC) at KOU has been opened with the sponsorship of IREX and American embassy in Baghdad as well as with the support of Spring International Language Center of The University of Arkansas. KOU has two Scientific Journals; ARO-The Scientific Journal of Koya University, which is indexed by Clarivate Analytics (ESCI), and Koya University Journal of Humanities and Social Sciences (KUJHSS). KOU is a proactive member of Erasmus/ Marhaba Project and Erasmus+. KOU signed many Memorandum of Understandings (MoU) with many International Universities, e.g., The University of Arkansas (June 2015). The Lulea University in Sweden (April 2014), The University of Nottingham in the UK, The University of Buckingham in the UK (Oct 2008), Belkin University in Turkey (Sep 2009) The University of Greenwich in the UK, Cihan University-Erbil (2021) and Tishk International University (2021). Koya University is a memebr of The Association of Arab Universities and the International Association of Universities.
Arabic Wikipedia  |  Turkish Wikipedia Iraq  | Tukish Wikipedia KRG  |  Persian Wikipedia   |   Wikipedia Kurdistan  |  University of hawai   |   قائمة جامعات العراق   |   كردستان العراق    |   Portugal Wikipedia
Image